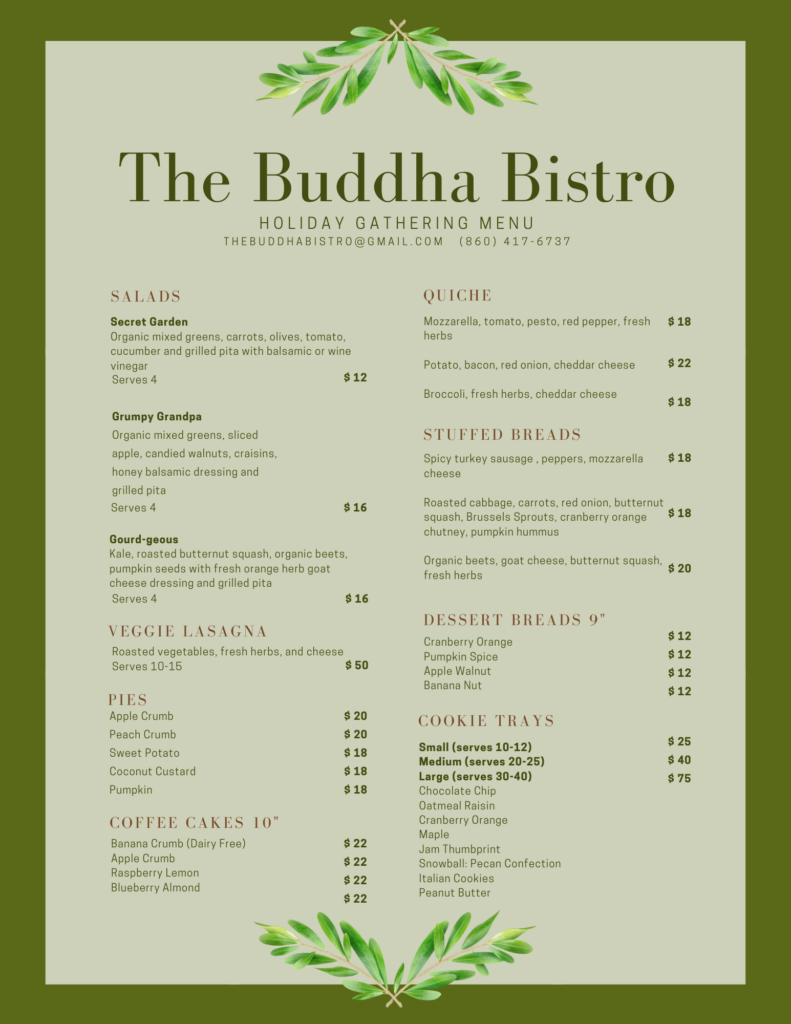 Holiday Gathering Catering Menu
The Buddha Bistro bakes in house goodies for the holidays from cookie trays to pies and cakes as well as some of your favorite meals and sides.  Using real ingredients and a lot of love, these treats will be a hit at your holiday desert table. Please order at least 48 hours prior to pick up or delivery date.
Thanksgiving order cutoff date: The Sunday before Thanksgiving
Christmas order cutoff date: Sunday December 20th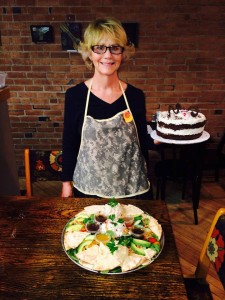 The Buddha Bistro offers a holiday baked goods menu perfect for your holiday party or function or have it wrapped for a great gift item. Free delivery to Watertown on orders over $30.