Holiday Baked Goods Menu
The Buddha Bistro bakes in house goodies for the holidays from cookie trays to pies and cakes. Using real ingredients and a lot of love, these treats will be a hit at your holiday desert table. Please order at least 48 hours prior to pick up or delivery date.
Thanksgiving order cutoff date: Sunday November 24th
Christmas order cutoff date: Sunday December 15th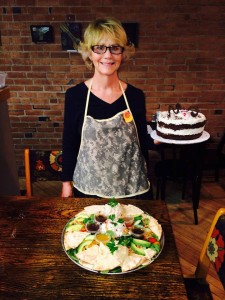 The Buddha Bistro offers a holiday baked goods menu perfect for your holiday party or function or have it wrapped for a great gift item. Free delivery to Watertown on orders over $30.